Welcome to ZenCartPros!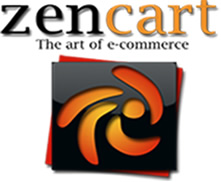 Need help building or fixing your online store? That is what we do! Better then the rest, affordable and quick. We have unique secrets that will provide you a "leg-up" to exceed your selling expectations.
We offer complete mod installations, Zen Cart troubleshooting services, Zen Cart training support, design or even custom PHP development, ZenCartPros offers an expertise not found elsewhere available on hourly or on a project basis. We are your professional Zen Cart Expert Web Support and Consulting Team! We don't charge hourly!! We bid on a money-saving bulk/package concept making it less expensive for you.
If you need the Zen Cart experts, contact us today.
Quick Turn-Around. Guaranteed.
TYPICALLY... We offer full turn-key stores for a fraction of other's prices. Our average client receives 60% more service and features with their stores than other companies. But what makes us unique and best is the fact we not only put you in perfect position to start successful selling, but we also fully train our clients by showing the valuable functions for a best ran ZenCart store.
Over the last handful of years, the professionals at Zen Cart Pros have been helping business owners by providing professional Zen Cart support.
Some clients come to us because the advice they received in a Zen Cart user forum resulted in lost data, costly downtime for their store, or hours of frustration. Other clients chose Zen Cart Pros because they want experienced professional help solving a Zen cart issue.
Customized Services For You!!
We offer completely "tailored" services to fit your eCommerce needs.
DO YOU NEED A STORE THAT FITS YOUR SPECIFIC CASH BUDGET??
Simply
contact us
today and let us fit and tailor a store just for you.
Your Qualified Zen Cart Professionals
U.S. Based Professionals. Experts at all aspects of Zen Cart!
Intimate knowledge of all Zen Cart versions from countless successful installations and upgrades
Years of experience modifying Zen Cart to help e-commerce companies of all sizes maximize its selling power.
Skilled Zen Cart pros to add Amazon and Paypal Checkout Modules
Professional installation of Zen Cart Shipping Modules
Expert help in installing Zen Cart and creating custom designs and templates for your online store
Testimonials
"I was so impressed with ZenCartPros upgrade/revamp of our website that I hired them for a second project immediately. ZenCartPros is a highly qualified expert in the field and their no nonsense approach is just what our business needed. I would highly recommend using ZenCartPros"

Rob

"ZenCartPros helped our business build a store and website. They have been very responsive to our needs and we received a ton of training. The service has been top notch and our business has received more revenue in one day than in the previous three months."

FixaFlatEasy.com

"Thanks Zen Cart Pros for all of your help in setting up Zen Cart for my client's website. You were extremely patient and dedicated to all of my client's needs which made me look like a pro! I look forward to working with you again soon!"

Jill O.,
Web/Art Director

"Zen Cart Pros made upgrading our site from version 1.3.7 to 1.3.9h painless. I was dreading the upgrade because of how long the previous one had taken. Working with the Zen Cart Pros was a good decision."

J. Taylor

"I spent hours trying to get our Zen Cart to work with Google checkout. Two hours after I hired Zen Cart Pros, the module was installed and working perfectly."

S. Zimmerman

"My client and product data is too important to me to try a do-it-yourself modification to our Zen Cart. They helped improve our conversion rate and unlock some of the hidden potential of Zen Cart."

T. Sadowski